Family & Kids
Hotel Eliseo offer a wide range of special services dedicated to families that travel with their kids.

During the long History of Hotel Eliseo many children have spent their sea vacations in Bellaria Igea Marina at our hotel, enjoying unique moments made of sun, sand, sea, games, friendships, dreams, attention; all of which are indelible in a child's heart.

And many of those children, now adults, come back to Hotel Eliseo with their own little ones, to live once again those emotions experienced years ago; simply because…Hotel Eliseo is contagiously magic!
We are a family hotel for families!
Whether yours is just beginning, all grown-up or at any stage in-between, Hotel Eliseo, on the beautiful coast of Romagna, is a wonderful base for your family. We go out of our way to make our youngest guests feel welcome!
Play area
"The castle of dreams", a play area for younger guests, located under the shadow of a protected and well-equipped garden area.
Here children can play in absolute tranquility, under the careful eyes of their parents, who can enjoy a moment of relax, reading a book or drinking a coffee, while sitting under the terrace.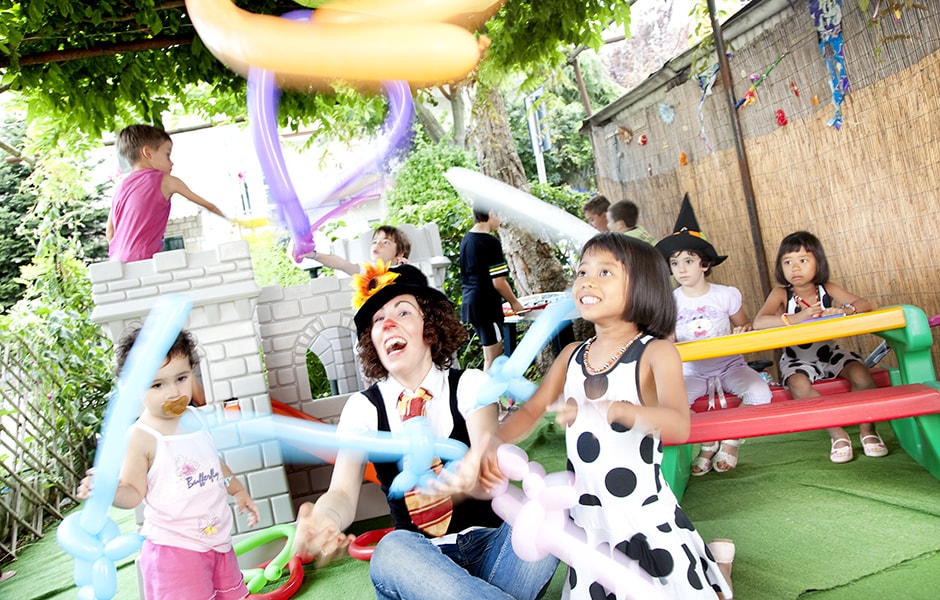 Dining room services
Comfortable dining highchairs, coloured place mats and funny baby-glasses on the table.
Our friendly staff is always ready to prepare dishes according to the taste and eating habits of children, also providing meat, fish, cheese or fruit based baby foods as well as fresh milk everyday.
We always provide a free snack for every child in the afternoon just before they make their way to our lovely sandy golden beach on the Adriatic Sea.

Room services
We can provide fold-up cots for smaller children or single beds with anti-fall edges for older ones. We will be happy to supply also baby bathtubs and baby bottle warmers.
In addition…
Strollers and bicycles with baby-seats are always available so moms, dads and children can enjoy a relaxing fun bike ride along the avenues of Bellaria Igea Marina!