History
Once upon a time…
That's how we could start the story of the Buda Family and of Hotel Eliseo.

There was in fact a woman called Anna, a brave and strong one, a woman of the sea, born near the sea
from a family of fishers who, with their batana (typical boat of the Adriatic Sea), managed to support their family by fishing.
This young woman married Oreste Buda, who worked as a bricklayer, and once the war was over,
they decided to think about a better future for their family.
Tourists were starting to discover our resorts and that's when grandparents Oreste and Anna, helped by their three sons, Armando, Luisa and Rosetta, started to enlarge their house, which they already used to let for rent to the first families of vacationers during the summer months:
that's how guesthouse "Locanda Eliseo", with only 8 rooms, was born.
A following enlargement to 20 rooms brought that guesthouse to become a pension, "Pensione Eliseo".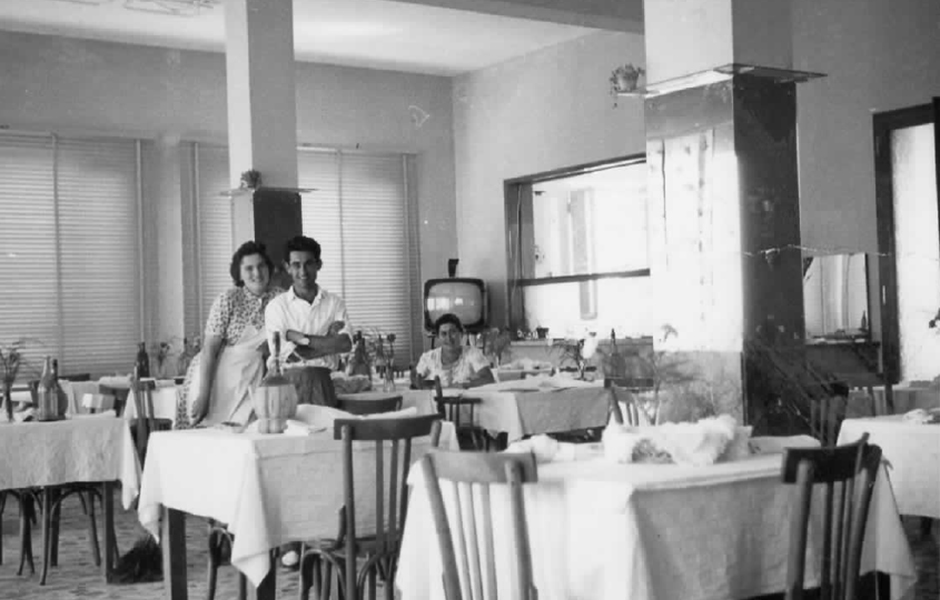 Each season the number of tourists increased, not only Italian tourists but also foreign ones, particularly German; other efforts were made, other rooms were built, reaching the present number of 32, and the pension became "Hotel Eliseo".

During time Hotel Eliseo has carried on its activity thanks to the passion and determination of Armando's sons
and with the big help of mother Mamma Violante, who has managed to offer a typical and traditional cuisine carefully using all the secrets inherited and learned from grandmother Nonna Anna.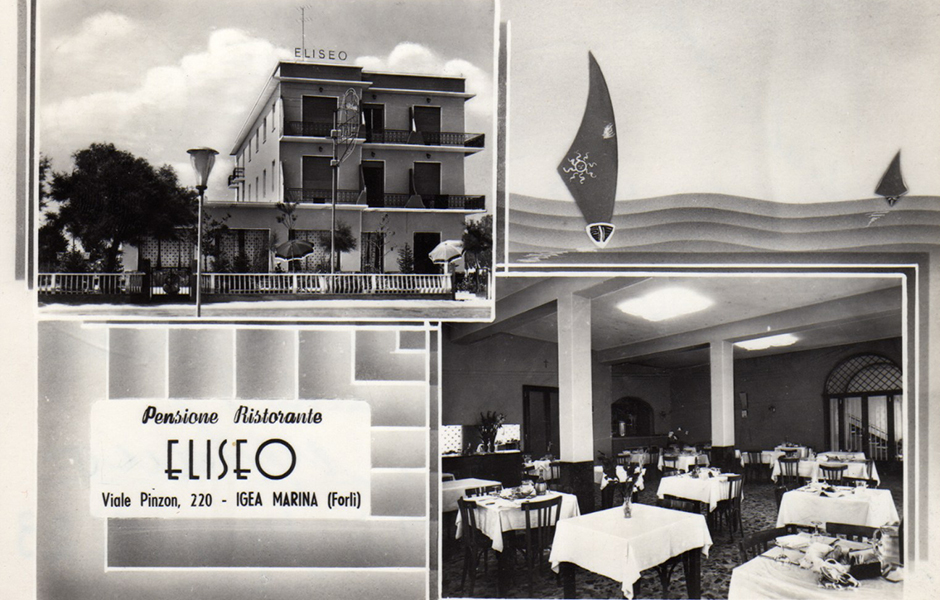 The Hotel is presently run by Bernardetta Buda and her family.
We thank and give our lively gratitude to Mamma Violante, who has never let us alone in this long journey,
and who truly contributed in writing the most beautiful pages of the History of Hotel Eliseo!