Cooking Classes in Romagna
Authentic Pasta Making Class in Italy's Food Region of Emilia Romagna
Come to Bellaria Igea Marina and learn the secrets of real Italian home cooking from Grandmother Violante: from home made pasta, to fantastic fish courses and delicious desserts!
When? May and September
(minimum number of 4 participants)
Try your hands at traditional Italian pasta!
Discover authentic Italian cuisine on a fun-filled cooking lesson led by our own Nonna Violante, a real "azdora" romagnola, the queen of pasta in Romagna. Learn about all the secrets of preparing pasta dough from scratch, using just flour and eggs, just like Romagna women do.

With skill, patience and a magic touch the "azdora" will teach you the secrets of making and rolling out pasta. Just like magic, tagliatelle, strozzapreti and piadine will appear!

You will be provided with a pasta wood board, a rolling pin and fresh ingredients, so you can try out the recipes, which Nonna will show you! You will prepare pasta and relating sauces including the delicious ragu – Bolognese sauce!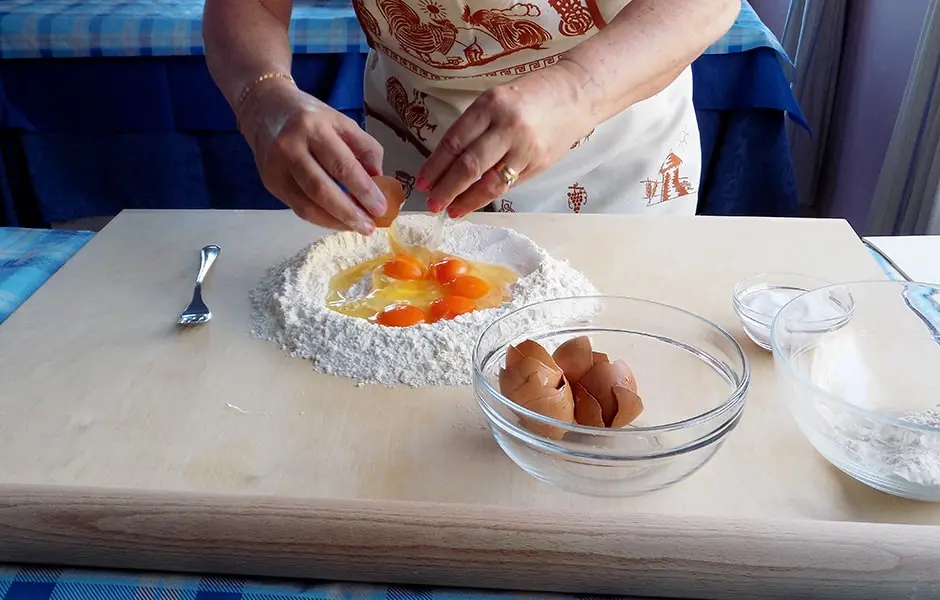 Once your amazing meal is ready, you will enjoy what you prepared during dinner, matched with a glass of local Romagna wine.
You will receive a booklet with all the recipes you prepared and your own apron
, so you will be able to amaze your friends and family with authentic Italian pasta, made by your hands, when you get home!
What are you going to learn?
Two cooking lessons in the afternoon, part demo, part hands on practice,
under the expert guidance of Nonna Violante and her cooking team
Learn to cook many
typical dishes of Romagna tradition
like: piadina (typical flat bread), cassoni (stuffed flat bread), tagliatelle, strozzapreti and passatelli (home made pasta), ciambella (a typical local cake), brodetto di pesce (fish soup), cappelletti (smaller than tortellini), coniglio alla cacciatora (rabbit), ragù (bolognaise sauce) di Nonna Annunziata.
*No particular expertise is required, nor is it necessary to bring any accessories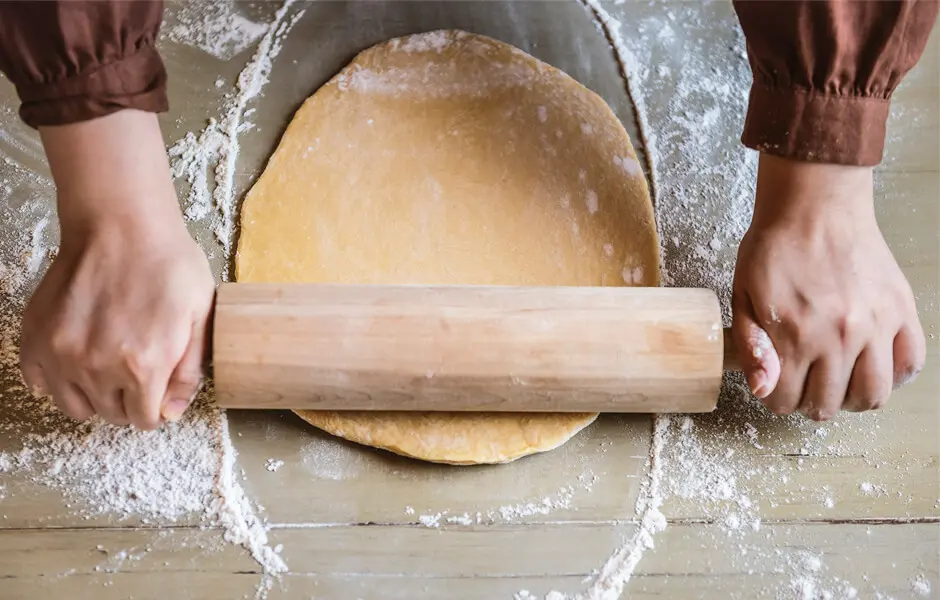 To better appreciate the cooking lesson, Hotel Eliseo offers also some optional
half-day trips
to discover the area and its local products.
Santarcangelo di Romagna, evening excursion with guided tour
Cervia and its saltflats
Visit to a local winery with wine tasting
Rimini, Roman city to be discovered