Restaurant at Hotel Eliseo in Bellaria Igea Marina
The pleasures of the palate
The flavors of the land of Romagna.
Our culinary pampering in Italy
One of the reasons why our guests remember us is our cuisine, where the ancient flavours of Romagna turn into tasty traditional dishes. From our knowledge of Italian cooking, and particularly of Romagna traditions, we offer Organic & local ingredients in our cuisine.


This is part of our commitment to our guests, the environment and the local farmers. We only use our best local products from farm to table. Variety and deliciousness are also guaranteed to people with special dietary needs.


At Hotel Eliseo we choose to have a daily menu based on what fresh ingredients are found at the market or in our very own vegetable garden. Here you will have the chance to try the well-known Italian cuisine, where tradition and creativity meet. Our own Nonna Violante, with the help of her great skilled staff, attentively realizes a different menu every day, giving vegetarian options as well, using only fresh seasonal vegetables.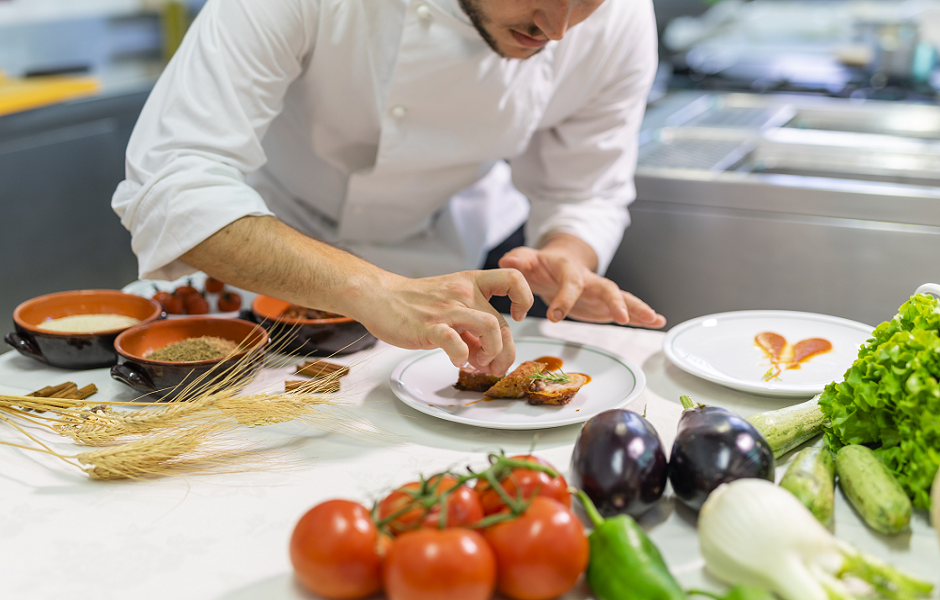 For lunch and dinner our menu offers a choice of meat and fish dishes, in addition to a buffet of starters and vegetables. Homemade own-produced ice cream, delicious desserts and fresh fruit at the end of every meal.


Our wine cellar offers a wide choice of typical regional and national wines to pair our food and in order to exalt the fragrance and taste of every course. A truly perfect culinary experience.


Still or sparkling mineral water is complimentary during meals in our restaurant. For the guests who desire, it is also possible to have lunch or dinner in the garden facing the seaside and enjoying a pleasant sea breeze.


We offer to our guests the possibility to choose between full board, half board or just bed &breakfast, according to what is needed.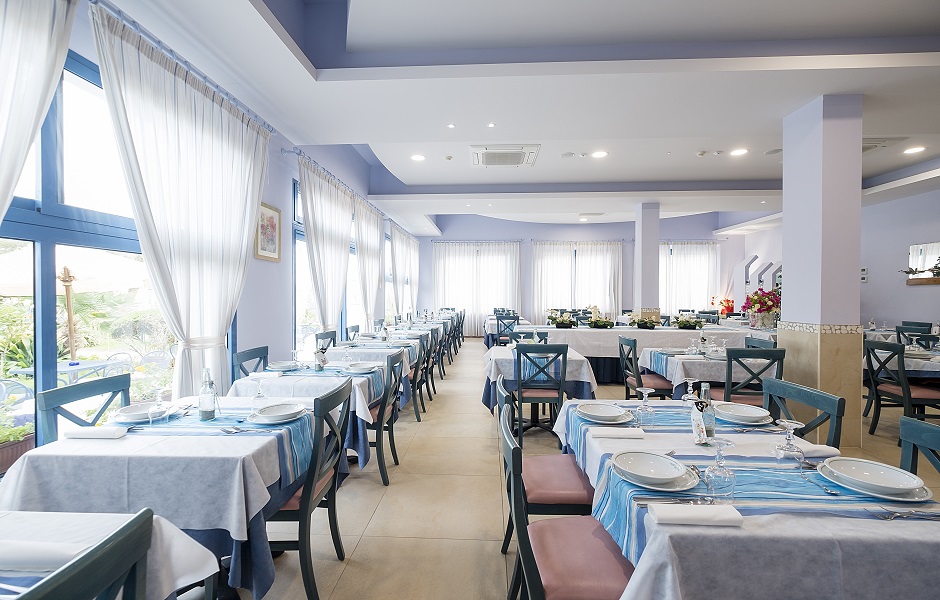 Order "Casseruola delle Prelibatezze" our original and tasty picnic basket!

Would you like to spend long days at the beach or go hiking out of town?
Order the picnic basket, inside you will find plenty of delights that will surprise you: stuffed piadina from Romagna, tasty cold pasta, as well as a fresh fruit salad!
How to order it? Ask for it the night before or choose it from the menu and the day after, at the scheduled time, our gourmet basket will be available for you!