A Hotel With a Heart
Bellaria Igea Marina, the place where to be pampered!
Your beachfront hotel on the Romagna Coast of Italy
Let yourself get carried away by the freshness of the sea, the open golden beach, the colours of a warm and Mediterranean environment, the fragrances of the flowers in our garden…

You will find this and much more at Hotel Eliseo, your home by the Adriatic Sea, where quality and warmth make the difference!

We are waiting for you here in Bellaria Igea Marina, the lovely seaside resort near Rimini, on the Adriatic Coast of Italy! You will be pleasantly surprised!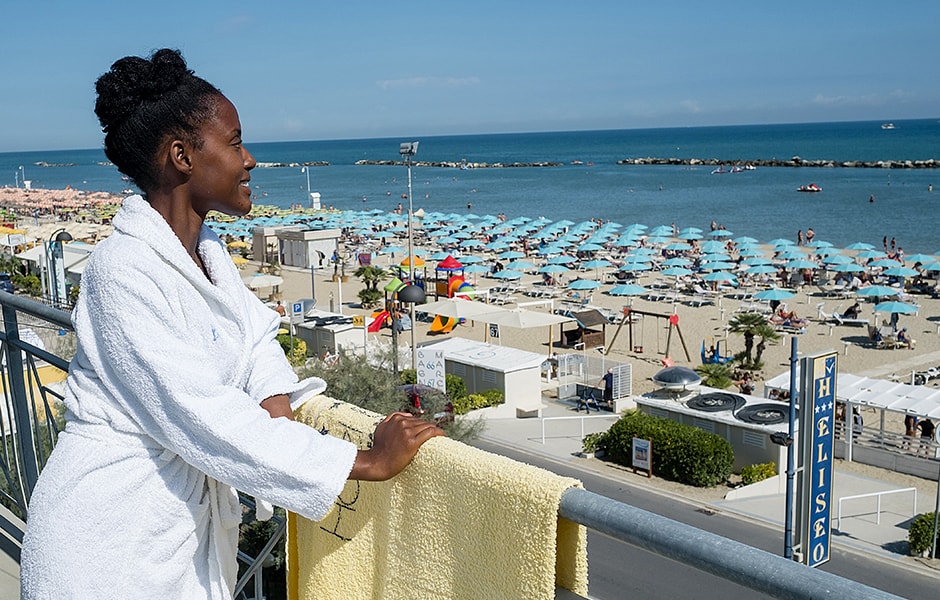 Our garden...Our flowers...Our pride!
Hotel Eliseo in Igea Marina is located directly on the seafront, just a few steps from the beach and, with its natural Mediterranean surroundings, offers its guests many different panoramic landscapes.

Our 3 star family hotel has been recently completely renovated and features air conditioning in all rooms. It is equipped with several child friendly amenities, both in our front and back gardens as well as in our TV lounge room. The stunning view of Igea Marina can also be enjoyed from many of our seafront rooms, equipped with private balcony: the perfect family hotel on the Adriatic Italian Coast.

All our rooms are supplied with WI-FI, allowing you to share your holiday pictures with your friends and family at any time. We offer also Shuttle Service from and to Bologna or Rimini Airport .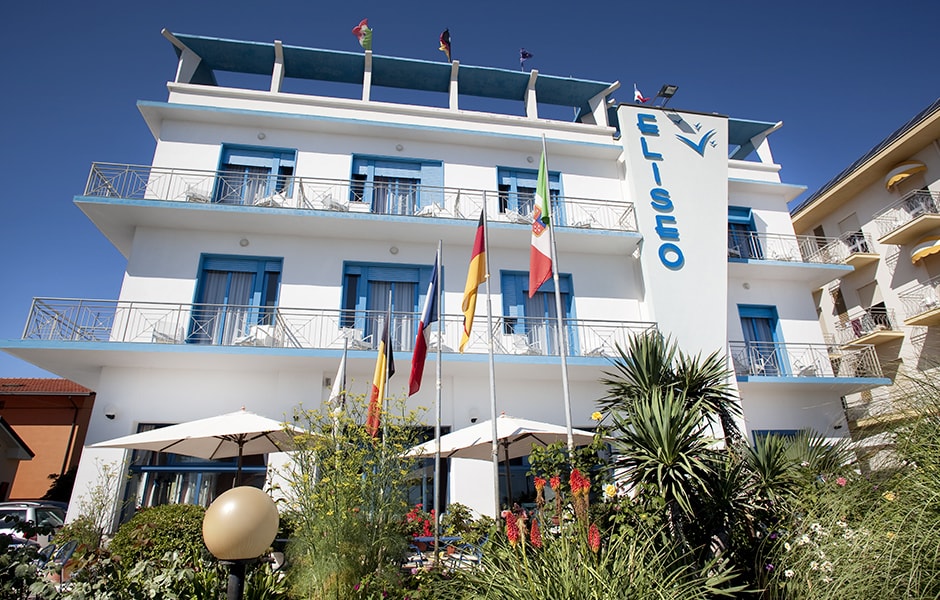 The Gold Sandy beach
The Adriatic Coast, in this part of Romagna, with its 7 kilometers of soft golden beach, divided into well- equipped bathing establishments, is the beating heart of Bellaria Igea Marina.

The sandy bottom of the blue green waters gently slopes out at sea, offering maximum safety both for children and the elderly. The breakwater barrier ensures the tranquility of the water for pleasant dips, in total safety.

The beaches of Bellaria Igea Marina are equipped especially for children, with games of all kinds and baby club entertainment.
Disabled people are taken care of too, with floating armchairs, dedicated toilets and widened walkways.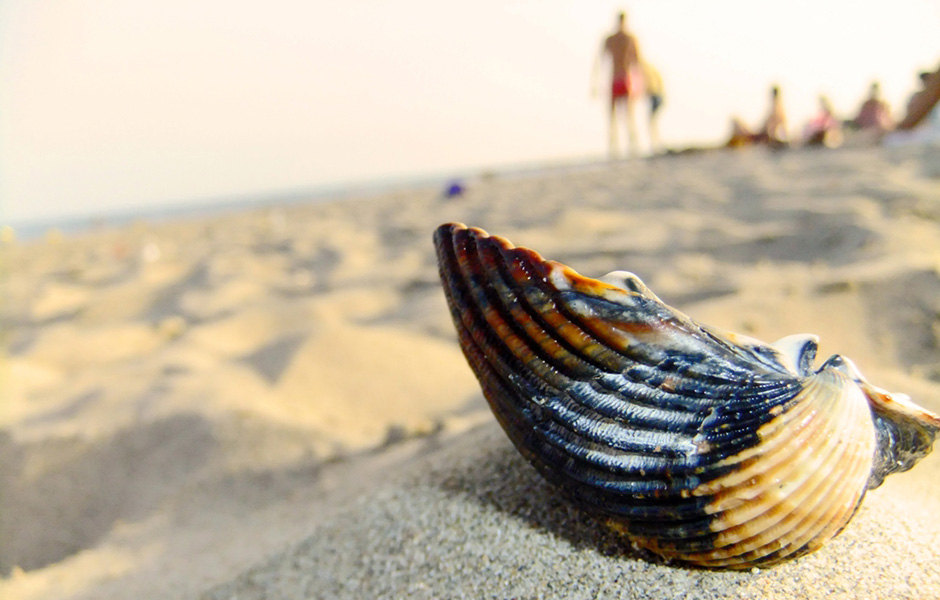 The cuisine
One of the reasons our guests remember us is for the quality of our local Italian cuisine.
The ancient flavours of the Romagna region translate themselves into tasty dishes of tradition and "memory", using the territory's best products, which are excellent and collected directly from the producer.

The food in Romagna: simplicity that marries the pleasure of conviviality. The local gastronomy is still characterized by many "farm to table" products and continues to satisfy local gourmets as well as the tourists.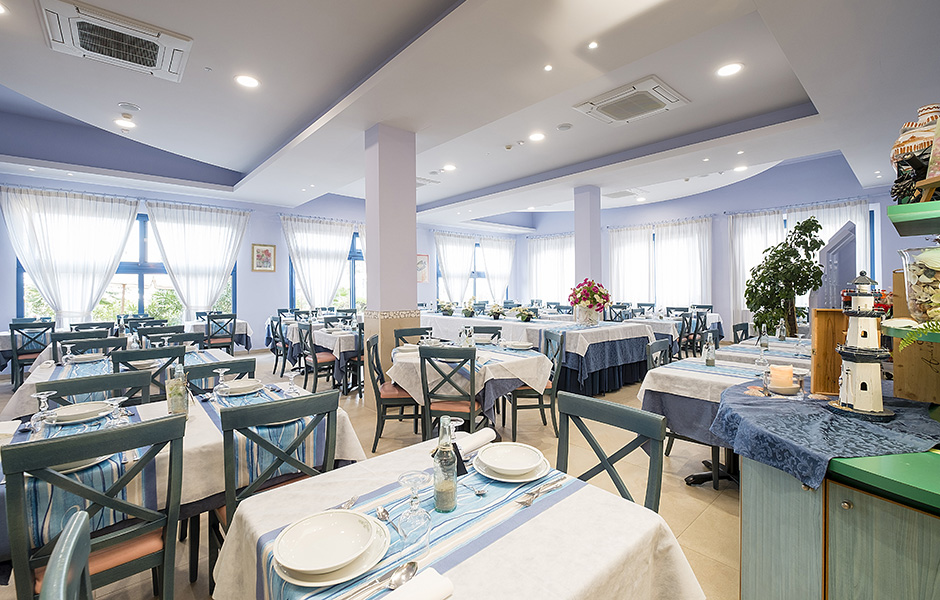 After a sweet awakening, begin your day with a rich buffet-style breakfast, including homemade jams, breads and cakes, served in our dining room or in our garden, under palm trees and amidst beautiful, scented roses, listening to the melody of the waves.

And for lunch and dinner come and try our cappelletti, strozzapreti, passatelli, chicken in tomato sauce, sausages, cheese and our IGP Piadine!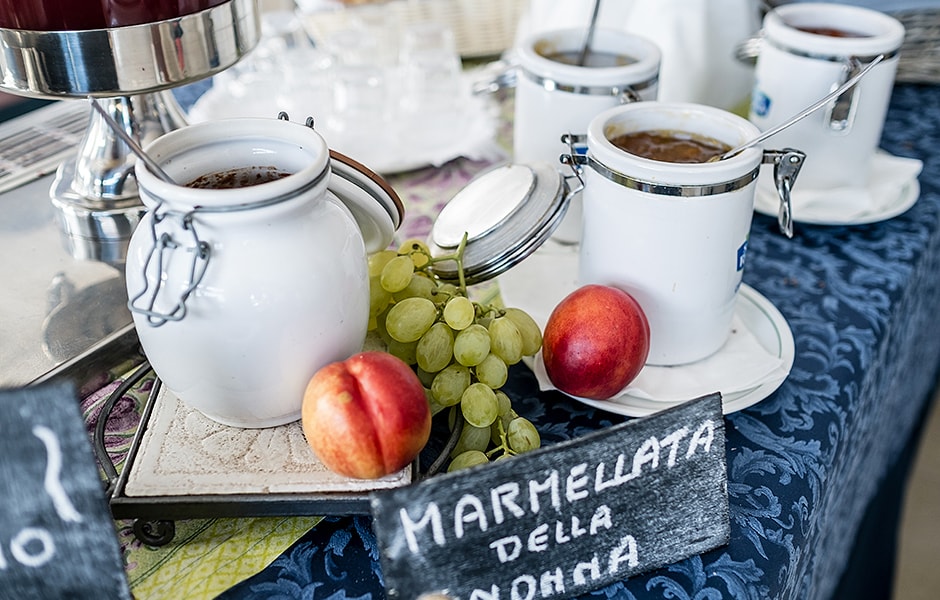 1948-2018
70 years…yet we don't feel them!
Celebrating our 70th Anniversary!
A long history of friendship, passion and true hospitality on the coast of Romagna in Italy.

Once upon a time…
That's how we could start the story of the Buda Family and of Hotel Eliseo: a love story dating back to 1948!
And this year we are going to celebrate with all of you our family history: with a new drink called 70, lots of events and special dinners in our garden!
Why don't you come and join us now?

For Your next holidays, choose our 3 star hotel in Bellaria Igea Marina in Italy where the beach, the food and the warm welcome of Romagna people will be the main features of a really pleasant stay. We are waiting for You!